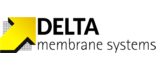 01 March 2018
Type C cavity drain manufacturer, Delta Membrane Systems Ltd has been shortlisted for "Technical Innovation" and "Technical Excellence" in the prestigious Ground Engineering Awards 2018. A great achievement!
Delta Membrane Systems Ltd have been shortlisted for Technical Excellence, a category that focuses on achieved technical excellence through producing a new approach to analysis or design, advanced techniques, commitment to innovation in products, delivery, sustainability, productivity and business excellence whilst working with customers to improve delivery of a specific project through technical refinement. Delta Membrane Systems Ltd offers superior customer service, quality products, solution-driven teamwork and innovation.
Delta Membrane Systems Ltd is also in the running for Technical Innovation. The Category recognises commitment to technical, systems or process innovation. Delta Membrane Systems Ltd has sought to improve the built environment through research and knowledge generation, to win this award would be a testament to our commitment and dedication.
Before the awards ceremony in June, all finalists will attend face-to-face judging by members of the 50+ strong jury, made up of clients, contractors, consultants and academics
Related entries
The DELTA® PT-Lath high performance polyethylene meshed membrane is used for above and below ground waterproofing and damp-proofing internal and external walls, vaulted ceilings. It can be used in new constructions or in existing buildings over a contaminated or damp background. The membrane is extruded into a series of studs which create a...

Product, 15 June 2017

DELTA® PT Slimline is a 4mm meshed damp proofing membrane that is supplied in 1 x 15m rolls, making it ideal for damp-proofing, window reveals or space sensitive areas. It has a fluted / corrugated embossed pattern. DELTA® PT Slimline is fixed to walls with PT plugs, which can be used with grommets but is not necessary as this will be installed...

Product, 16 February 2018

DELTA® FM is a 3mm damp proofing membrane specifically designed to combat dampness and contamination of floors. The special 3mm low stud profile minimises changes in floor levels while still providing an air gap to achieve damp pressure equalisation. Various floor finishes can be achieved with zero 'down time' with this fast-track application...

Product, 15 June 2017

DELTA® MS20 is an HDPE, dimpled membrane with 20mm studs designed as a seepage layer for damp-proofing applications. DELTA® MS20 is used to waterproof floors, walls and vaulted ceilings where high drainage capacities are required in both above and below ground applications. Supplied in 2m x 20m rolls, DELTA® MS20 can be applied as horizontal or...

Product, 15 June 2017

DELTA® PlasterLath is an easy to use 7mm meshed damp proofing membrane system which eliminates dampness, the effects of salts and contaminated backgrounds from walls. The meshed key surface provides a key for render, plaster, or dab fixing plasterboard. DELTA® PlasterLath's dimpled design creates an air gap, which insulates and allows for...

Product, 15 June 2017

DELTA® MS-500 is an HDPE, dimpled cavity drain membrane with 8mm studs designed as a seepage layer for damp-proofing applications. DELTA® MS-500 cavity drain membranes can be used for waterproofing above and below ground on walls, floors and vaulted ceilings in light water ingress situations. It can also be used in new construction or in existing...

Product, 27 July 2017
More company news by Delta Membrane Systems
View all
Also by Delta Membrane Systems
More news on BUILDING DESIGN
Delta Membrane Systems address and contact details
Delta Membrane Systems Ltd
DELTA House
Merlin Way
North Weald
Epping
CM16 6HR
Tel: 01992 523523
Fax: 01992 523250
View on map