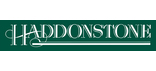 Main materials
Cast stone

External / internal
Exterior locations
Interior locations

Infill options
Ornamental

Fixed / portable
Fixed

Suitability
Balconies
Landings
Parapets
Ramps
Roofs
Staircases
Walkways

Haddonstone offers a comprehensive range of balustrades in classical and traditional styles.
Haddonstone has a range of 8 standard and 13 non-standard balusters to suit side and central runs in flat, part-weathered and weathered styles. Spirals, ramps, curves and straight runs are all possible from this.
Alternatively, by using Haddonstone's studio and mould shops, custom designs can be created to match architects' drawings or for restoration purposes.
Balustrades can be used for both interior and exterior projects. Typical locations include terraces, patios, balconies, swimming pools, foyers, receptions and restaurants.
Related entries
More balustrades by Haddonstone
View all
Also by Haddonstone
Haddonstone address and contact details
Haddonstone Ltd
The Forge House
East Haddon
Northampton
NN6 8DB
Tel: 01604 770711
Fax: 01604 770027
View on map