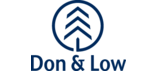 Vapour permeability
Breathable

Suitability
Cold roofs
Hybrid roofs
Warm roofs

Features
UV stabilised

Composition
Multi ply

Product accreditation
BBA certified

Tensile strength (N/5cm)
Before ageing: MD 390N (- 80N); CD 230N (- 60N) / After ageing: MD 330N (- 80N); CD 190N (- 60N)

RoofTX® CONSEAL is an integral tape underlay, specifically used to seal horizontal laps thus contributing to increased thermal efficiency by reducing air infiltration and convective heat loss. It also improves wind uplift performance.
Key features
Single taped product
Available in a range of weights
Hot-melt, pressure-sensitive adhesive well suited to polypropylene
Excellent adhesion and quick stick abilities
Ease of application and flexibility of joint position
High levels of loop tack, peel adhesion and heat resistance
Less bulky than more traditional, dual taped products; reduced waste
Directions
Once the underlay is in position remove the protective covering over the tape and bring the two layers of underlay together. There is no need to align two tapes for a "tape to tape" bond as the adhesive has been carefully selected to stick on contact and provide a secure bond after applying minimal pressure*. In fact, once bonded RoofTX® CONSEAL performs extremely well at low temperatures and the addition of a UV stabiliser in the adhesive offers excellent durability of the joint.
*Please note with temperatures between 5-10°C, additional pressure may be required to ensure effective adhesion.
Related entries
The RoofTX® range is a series of 3-layer low resistance (LR), vapour permeable air barrier roofing underlays which allow the passage of moisture whilst also resisting the penetration of air. Specifically designed to allow the ready transfer of moisture through the underlay, thereby reducing the risk of condensation in the roof structure, RoofTX...

Product, 15 January 2018
More roofing underlays by Don & Low
View all
Also by Don & Low
More products on BUILDING DESIGN
Don & Low address and contact details
Don & Low Ltd
Newfordpark House
Glamis Road
Forfar
DD8 1FR
Tel: 01307 452200
Fax: 01307 452300
View on map