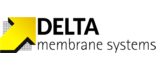 Sector
Housing, private

Project type
Refurbishment

Services provided
Installation
Product / system manufacture
Product / system supply

Year completed
2017

Project location
London

Client
Private client

Products used
Koster Repair Mortar Plus / Koster NB1

Context
Delta Membrane Systems was involved in the renovation of the basement of a mews property in South West London to create a gym area.
The project involved excavating under the front drive to increase the available space. The newly extended/excavated basement had to be made watertight with a waterproofing system which provides a Grade 3 waterproof environment (in accordance with Table 2 BS8102:2009).
BS8102:2009 sets out the limitations and scope for below ground structures. Areas covered include:
Waterproofing barrier materials
Waterproofing to construction joints
Ensuring buildings are structurally integral with watertight construction
Drained cavity construction
Ground water assessment
Ground water drainage
Associated risk assessments
All basements must be constructed (or retrofitted) to cope with groundwater levels up to the full retained height of the basement inorder to preserve the integrity of a structure whilst ensuring the usefulness of the basement.
The area of potential weakness (where moisture could penetrate into a structure) in a below ground structure is the wall/floor junction. The structural waterproof concrete box was provided by the main contractor. Advance Property Preservation Limited were called upon to ensure the basement was structurally waterproofed to BS8102:2009 requirements.
Products used
Delta's Waterproofing Design Specialist suggested incorporating Köster NB1 to wall/floor joints (where the masonry walls meet the concrete slab).
For external junctions, fillets were created using Köster Repair Mortar Plus (a unique expanding waterproof material) to keep important junctions protected and watertight. The coved fillets were further waterproofed using two coats of Köster NB1 crystallizing mineral waterproofing slurry. Insulation screed and further fillets were incorporated to create a robust waterproofing solution
Related entries
KÖSTER NB1 Grey is a mineral waterproofing slurry system containing crystallising and capillary-plugging agents for sealing against pressurised water. It can be used for waterproofing against ground moisture, non-pressurised and pressurised water in new buildings and restoration. It has a watertight (>130 m water head), mineral surface coating...

Product, 16 June 2017
More projects by Delta Membrane Systems
View all
Also by Delta Membrane Systems
Delta Membrane Systems address and contact details
Delta Membrane Systems Ltd
DELTA House
Merlin Way
North Weald
Epping
CM16 6HR
Tel: 01992 523523
Fax: 01992 523250
View on map