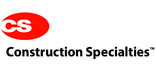 Sector
Healthcare

Project type
Refurbishment

Services provided
Product / system manufacture
Product / system supply
Installation

Project location
South West England

Client
University Hospitals Bristol NHS Foundation Trust

Products used
Acrovyn

Context
The King Edward Building at Bristol Royal Infirmary underwent a major renovation as part of a large refurbishment programme. Modern, durable interior finishes were required to stand up to the daily wear and tear expected in a busy hospital environment.
Tried and tested on other projects around the hospital, Acrovyn Wall Protection was specified again for the for this project.
Products supplied
CS supplied an extensive wall protection package to prevent wear and tear caused by impact damage. The products were installed by company's in-house installation team Conspec Contracts.
Impact resistant, 2mm Acrovyn Textured Sheet was fitted at dado height in all circulation areas. It was also used as cladding to protect vulnerable doors throughout the hospital.
For the entrance area to a new multi-faith sanctuary CS supplied a custom printed Acrovyn by Design mural. Embedded behind durable, wipe clean surface of Acrovyn 4000 Sheet, the artwork is safely protected from wear, tear or impact damage.
External corners were protected using a range of Acrovyn corner guard options. Severe duty SM20 corner protectors on aluminium retainers were used in main circulation areas subject to regular damage, whist stick-on SCG50 and SCGv50 variants were applied to less vulnerable corners.
In the wards and bed bays, BL10HE Bed Locators were installed to protect the wall and equipment behind the bed from impact damage.
Outcome
With the installation of CS' protection package, the King Edward Building is now easy to clean and maintain for years to come.
Related entries
Designed to stand up to heavy wear and tear, CS Acrovyn® Doors are suitable for use in a wide range of applications including healthcare, education, leisure and transport. They are clad in an impact-resistant Acrovyn® Sheet and offer extended life-cycle and ease of maintenance: impact-resistant through-colour facing for increased durability and...

Product, 27 October 2016

Acrovyn by Design® wall panels allow internal walls to be decorated with bespoke graphics. They also offer wall / surface protection. The panels can incorporate high quality photographs, patterns, signage, branding or custom graphics. They are used to create soothing and relaxing interiors in healthcare environments, bright and stimulating...

Product, 27 October 2016

Acrovyn by Design® offers a combination of wall / surface protection and image reproduction to protect and transform interiors. The panels can incorporate high quality photographs, patterns, signage, branding or custom graphics, offering complete design freedom. They are used to create soothing and relaxing interiors in healthcare environments...

Product, 28 November 2017

Acrovyn® Sheet is an aesthetic and protective wall covering for locations where a building is likely to suffer from impact damage. It is versatile and robust and can be used simply and effectively on walls or doors. It can also be easily cut, formed and shaped to allow the creation of unique designs: through-colour product; impact and abrasion...

Product, 28 October 2016

Acrovyn® bed head protectors prevent damage to walls at bed head locations. Ideal for areas where there are medical equipment rails mounted on the bed head walls, bed locators can be fixed with stand-off brackets affording protection to the equipment rails when the bed position is altered. Vertical or horizontal versions are offered with various...

Product, 27 October 2016

Acrovyn® corner guards protect vulnerable, external corners against damage in busy buildings. Effective and stylish, they are provided in various angles and heights. Acrovyn® corner guards are available in models that flex under impact, as well as unusual angles, economy models and clear versions....

Product, 27 October 2016
More projects by Construction Specialties
View all
Also by Construction Specialties
More projects on BUILDING DESIGN
Construction Specialties address and contact details
Construction Specialties (UK) Ltd
1010 Westcott Venture Park
Westcott
Aylesbury
HP18 0XB
Tel: 01296 652800
Fax: 01296 652888
View on map