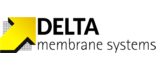 Sector
Culture and heritage

Project type
New build

Services provided
Design
Installation
Product / system manufacture
Product / system supply

Year completed
2016

Project location
East Midlands

Client
The Harley Gallery, Welbeck Abbey

Consultant
Hugh Broughton Architects

Contractor
Caddick Construction

Context
The new Harley Gallery is an award-winning extension to the original Harley Gallery at Welbeck Abbey which houses the Portland collection.
A considerable part of the extension required waterproofing including the main Harley Gallery structure and the adjacent basement ancillary rooms, public conveniences and store rooms – an area of 892m2.
Delta Membrane Systems Ltd was employed as waterproofing consultant to the design team and took care of the project from design stage to completion on site.
Work undertaken and products used
The main gallery slab is recessed below external ground level and it also houses all the environmental controls and plant machinery required to maintain the stringent climatic conditions needed to protect the art works.
The slab was protected by two coats of Delta Koster Deuxan 2C, a polymer modified bitumen mesh reinforced and applied over smooth concrete blinding. This was protected by Delta GeoDrain Quattro drainage and protection membrane, flashed in and buried just below external ground level using a Delta MS Profile Capping Strip.
The adjacent Harley Gallery basement WCs and wash rooms were protected by a combined waterproofing system comprising of two coats of Delta Koster Deuxan 2C, protected by Delta GeoDrain Quattro on the outside, with Delta MS20 cavity drainage DPM over the slab and Delta MS500 cavity drainage membrane over the inner faces of the retaining walls. Underneath this, a pumped drainage system involving mid floor gulleys at regular spacings, linked with a Delta Dual V3 sump and pump system with high water alarm and battery backup was installed.
Internal concrete walls cast upon reinforced concrete kickers were protected from rising damp internally by use of Delta Koster NB1 grey crystalline slurry, applied within the joint and lapped down beneath the Delta MS20 cavity drainage DPM. The DPM was sealed to the faces of the concrete internal walls using Delta Bitumen Primer in conjunction with Delta corner strip wide profile butyl tape to provide an adhesive key.
Outcome
Caddick Construction and Hugh Broughton Architects were delighted with Delta Membrane Systems' assistance, knowledge and services. Specifications were achieved efficiently and in a timely fashion which exceeded the expectations of all involved.
Related entries
DELTA® Geo-Drain Quattro is a compact four-ply drainage sheet for vertical construction applications. It is used for protection and waterproofing applications, both above and below ground. It comprises four layers: a micro-perforated slip film, a laminated cloth, a dimpled sheet with integrated self-sealing edge, and a permanent filtration...

Product, 19 June 2017

DELTA® MS20 is an HDPE, dimpled membrane with 20mm studs designed as a seepage layer for damp-proofing applications. DELTA® MS20 is used to waterproof floors, walls and vaulted ceilings where high drainage capacities are required in both above and below ground applications. Supplied in 2m x 20m rolls, DELTA® MS20 can be applied as horizontal or...

Product, 15 June 2017

Köster Deuxan® 2C is a primary waterproofer for external tanking. It should be applied prior to laying down/fixing DELTA's Geo-Drain Quattro, NP-Drain, Terraxx or Floraxx membranes. KÖSTER Deuxan® 2C is a two component polystyrene-free, fibrated, polymer modified bitumen thick film sealant for the safe waterproofing of building structures. The...

Product, 15 June 2017

Köster Polysil® TG 500 is a deeply penetrating primer for damp, salt-containing substrates and an anti-lime treatment for new concrete. It also is compatible with mortars, plasters, cementitious slurries and concrete, and can also be used as a liquid hardener for sealing slurries. This thin fluid product is based on a polymer and silicate...

Product, 15 June 2017

KÖSTER NB1 Grey is a mineral waterproofing slurry system containing crystallising and capillary-plugging agents for sealing against pressurised water. It can be used for waterproofing against ground moisture, non-pressurised and pressurised water in new buildings and restoration. It has a watertight (>130 m water head), mineral surface coating...

Product, 16 June 2017
More projects by Delta Membrane Systems
View all
Also by Delta Membrane Systems
Delta Membrane Systems address and contact details
Delta Membrane Systems Ltd
DELTA House
Merlin Way
North Weald
Epping
CM16 6HR
Tel: 01992 523523
Fax: 01992 523250
View on map