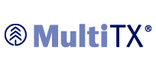 Vapour permeability
Non breathable

Features
Bitumen free
UV stabilised

Composition
Multi ply

Product accreditation
BBA certified
IAB certified

Tensile strength (N/5cm)
Before ageing: MD 280 N (- 70 N), CD 170 N (- 50 N); after ageing: MD 240 N (- 70 N), CD 140 N (- 50 N)

Product thickness (mm)
0.4mm

Roll size (w x l)
1m x up to 50m

MultiTX® Plus is a 3-layer, high vapour resistance air and liquid barrier roofing underlay specifically designed as a modern, cost effective and lightweight alternative to traditional bituminous based felts (BS 747, 1F).
Suitable for fully supported or unsupported roofing applications, MultiTX® Plus can be used in conventional ventilated pitched roof construction of both cold and warm roofs. It is durable, clean, easy to cut and install and offers excellent temporary protection against the elements. In fact, as a lightweight fabric, MultiTX® Plus minimises manual handling issues and offers excellent flexibility at low temperatures.
Benefits
Protects against wind-driven rain, snow and dust
Exceptional resistance to water penetration
Stabilised against UV degradation
Main applications
Roofing membranes
Vapour permeable underlays
More roofing underlays by Don & Low
View all
Also by Don & Low
More products on BUILDING DESIGN
Don & Low address and contact details
Don & Low Ltd
Newfordpark House
Glamis Road
Forfar
DD8 1FR
Tel: 01307 452200
Fax: 01307 452300
View on map