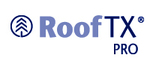 Suitability
Cold roofs
Warm roofs

Product accreditation
BBA certified

Tensile strength (N/5cm)
Before ageing: MD 390 N (- 80 N), CD 230 N (- 60 N); after ageing: MD 330 N (- 80 N), CD 190 N (- 60 N)

Roll size (w x l)
50m x 1.0m

Roofshield®, launched in 1996, is a unique, three-layer, polypropylene spunbond nonwoven, with a patented Meltblown core.
Designed specifically as a low resistance (LR), vapour and air permeable roofing underlay, Roofshield® allows the passage of moisture to significantly reduce the incidence of interstitial condensation in pitched roofs.
In cold pitched roofs, when Roofshield® is installed there's no need to ventilate the roof space, as the vapour and air permeability allows moisture to diffuse through the underlay. Roofshield® is also Agrement certified by BBA in the UK for use in unventilated cold and warm pitched roofs, which makes the product suitable for fully supported or unsupported roofing applications and can also be used in conventional ventilated roof construction.
In line with guidelines and a statement issued by the NHBC, independently certified air and vapour permeable underlays can be used without additional ridge ventilation in both cold and warm roofs. The use of Roofshield® vapour and air permeable membrane leads to savings in both labour and material costs.
Roofshield® provides a superior secondary barrier for roofs to protect against the ingress of rain, wind and snow, providing the most cost-effective solution to controlling interstitial condensation in a pitched roof.
In the UK and Republic of Ireland this product is distributed by A Proctor Group.
Benefits
Low vapour resistance
Air permeable
Eliminates low- and high-level ventilation
No vapour control layer required
Protects against wind-driven rain, snow and dust
Main applications
Roofing membranes
Vapour permeable underlays
More roofing underlays by Don & Low
View all
Also by Don & Low
More products on BUILDING DESIGN
Don & Low address and contact details
Don & Low Ltd
Newfordpark House
Glamis Road
Forfar
DD8 1FR
Tel: 01307 452200
Fax: 01307 452300
View on map