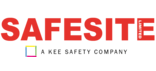 | | |
| --- | --- |
| Type | Work platforms |
| Features | Wheeled |
| Material | Aluminium |
Safesite can design static custom platforms to meet site-specific requirements and to provide a safe working platform where off-the-shelf systems are not suitable. Bespoke access platforms provide safe access over pipework, plant equipment, and conduits, to accommodate changes in roof levels or as a safe work platform.
Modular in design, bespoke access platforms are available in either aluminium or steel using Kee Lite® and Kee Klamp® fittings and provide an extremely secure, robust, corrosion-resistant access platform. Using off-the-shelf fittings also allows the platforms to be delivered and constructed quickly and easily, with minimal disruption on-site.
Regular access is required to roofs for maintenance and repair purposes, but many of today's roofs contain a variety of trip hazards, making safe access difficult, if not impossible. In these cases, traditional solutions such as ladders or portable access platforms are not always suitable. Bespoke access platforms can be constructed to meet virtually any configuration, height and width.
Bespoke access platforms are modular in design for ease and speed of installation and can be either free-standing or fixed to a suitable surface. Units are available in galvanised steel or aluminium and are designed to comply with current regulations and standards such as the Work at Height Regulations, BS5395: Part 3 and EN: 14122.
Features and benefits
Modular construction for bespoke, tailor-made platforms
Constructed from tubular fittings
Available in aluminium or steel
Excellent strength and corrosion resistance
Minimum on-site disruption
Safety standards
All platforms are designed in accordance with criteria including:
EN 1004:2004
BS 1139-6:2005
PAS 250
More ladders / steps / work platforms by Safesite
View all
Also by Safesite
More products on BUILDING DESIGN
Safesite address and contact details
Safesite Ltd
Safesite House
Priestley Way
Crawley
RH10 9NA
Tel: 01293 529977
Fax: 01293 531166
View on map