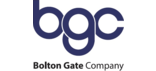 Operation
Folding

Door leaf
Steel

Features
Integral access door
Vision panels

Dimensions (h x w)
6000 x 6000mm

The Thermafold 1000 insulated folding door combines energy saving qualities with a high aesthetic appearance. It is particularly suitable for applications where a bottom track needs to be avoided, such as railway depots.
Easy to operate, it requires no cables or springs and can be manually operated, even on large openings. It is sideways opening, meaning that the leading edge is in constant vision and less prone to damage from vehicles passing through the opening.
More industrial doors by Bolton Gate Company
View all
Also by Bolton Gate Company
Bolton Gate Company address and contact details
Bolton Gate Company Ltd
Waterloo Street
Bolton
BL1 2SP
Tel: 01204 871037
Fax: 01204 871049
View on map