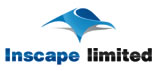 Project suitability
Commercial / public
Residential
Swimming pools

The Inscape suspended stretch ceiling system is suitable for private, commercial and public spaces.
It is available in a wide choice of colours and textures, and can create ceilings of any shape or size.
It also offers thermal and acoustic benefits by reducing the space to be heated in a room and by acting as a sound-absorbing membrane. Lighting, air conditioning, ventilation and safety systems can be accommodated.
Inscape stretch ceilings consist of monolithic PVC membranes, which are stretched across and bolted to a PVC or aluminium suspension structure.
They are resistant to condensation, bacteria and fungus and have an anti-static coating.
They are able to withstand temperatures between -15 and 65°C and have a Class 0 fire resistance rating - they do not spread flame or give off much smoke.
Also by Inscape
Inscape address and contact details
Inscape Ltd
11 West Street
Billinghay
Lincoln
LN4 4HP
Tel: 01526 869158
Fax: 0845 280 5070
View on map