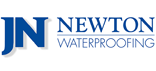 22 January 2018
As a result of Newton's drive to improve the environmental impact, in 2017 a total of 3.255 tonnes of membrane were collected for recycling.
Launched in 2017, the Newton Membrane Recycling Service is the first recycling scheme of its kind in the UK waterproofing industry. Available through Newton's Network of Specialist Contractors (NSBCs), the service collects the waste membrane and processes it at Newton's Kent headquarters. It is then recycled by a third-party and manufactured into new construction products, therefore achieving a fully 'closed-loop' recycling process.
The results
By recycling this quantity of HDPE plastic, Newton has avoided the release of 3.74 tonnes of carbon dioxide equivalent into the atmosphere.
To create the same quantity of emissions by burning fuel would require 1,702 litres of petrol.
This energy would be enough to make 519,690 cups of tea!
Newton hopes that innovative new schemes such as this will act as motivation for other construction industry suppliers to start considering their own processes and the ways in which they too can improve their environmental credentials.
Click 'Visit website' opposite to watch the video.
Get involved
To get a list of NSBCs who can provide the recycling service on your project, contact Newton directly on 01732 360095, or by completing the enquiry form opposite, for a list of companies in your area.
"When we're looking to deliver a building, we're trying to make it as sustainable and energy efficient as we possibly can. If you've got two products that are comparable and if one of them has got a recycling scheme like the Newton scheme, then obviously it's a bit of a no-brainer!" - Matthew Edwards, Associate Director, HGP Architects
Related entries
Also by Newton Waterproofing
Newton Waterproofing address and contact details
Newton Waterproofing Systems Ltd
Newton House
17-20 Sovereign Way
Tonbridge
TN9 1RH
Tel: 01732 360095
Fax: 01732 359033
View on map