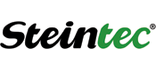 06 December 2017
STEINTEC is on the move, to an expanded, purpose-built factory and UK distribution centre in Canvey Island, Essex.
To avoid disruption to our services, we are making the move during the seasonal construction industry shut down.
Our office will close on Thursday afternoon, 21st December at 4 o'clock for the Christmas and New Year holiday period.
Although our offices will be closed on the 22nd December, we'll be actively handling customer enquiries specifically relating to orders in progress.
If you need to contact us, please telephone 0203 598 9800 or send an email to: info@steintec.co.uk
Customers requiring deliveries during the holiday period are asked to send their orders to us by midday on Tuesday, 19th December to ensure delivery by Friday, 22nd December.
Normal services will recommence on Tuesday morning 2nd January at our new location on the Charfleets Industrial Estate at 1 Northwick Road, Canvey Island, Essex, SS8 0PU.
We'll be contacting customers with existing projects during the days ahead, to discuss any specific or urgent requirements during the break period.
Existing order and delivery arrangements will remain unchanged in 2018.
For the convenience of customers who collect from our depot in West Thurrock, our neighbour in West Thurrock, CED Limited, has been appointed STEINTEC distributor and will carry comprehensive stocks for STEINTEC customers who wish to continue to pick up products from the same location.
We promise to do all we can to ensure there is no inconvenience to you, our customers. If you have an emergency during the holiday period, you can call Steven Burton on 07748 652 206. We are there for you 24/7 but we'll also be trying to find time for a few festive moments ourselves!
We thank you all for doing business with us this year and look forward to working with you in 2018. We wish you a great New Year.
Related entries
tufftop (previously called tuffgrout) is a high-performance jointing mortar for grouting all types of paving. When mixed with water, tufftop forms a free-flowing slurry grout that is worked into the joints using a squeegee. It is easy to apply, and surplus residue is easily removed with water. tufftop penetrates the most irregular joints and voids...

Product, 12 September 2017

To alleviate the issues of maintenance associated with unbound permeable construction a permeable 'drainage mortar', such as tuffset G Permeable, can be employed. This allows the joints to be cleaned out without detriment to the structure and, if properly constructed, should structurally be zero maintenance throughout its service life. Steintec...

Product, 12 September 2017
Also by Steintec
Steintec address and contact details