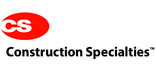 Sector
Healthcare

Project type
Refurbishment

Services provided
Product manufacture
Product supply
Installation

Year completed
2017

Project location
South West England

Client
Salisbury NHS Foundation Trust

Products used
Acrovyn by Design, Acrovyn Sheet, Acrovyn hand/crash rails

Context
When the lifts at Salisbury District Hospital were refurbished, the hospital Trust saw it as an opportunity to create a more pleasing environment for patients and visitors.
ArtCare, the arts in health service for Salisbury NHS Foundation Trust, designed a scheme that turned the lifts into time capsules, documenting the hospital's history and pioneering healthcare treatments. ArtCare wanted to use inspiring historical imagery and bright colours to provide a visually appealing display.
As the lifts are in constant daily use and require stringent cleaning regimes, hardwearing and impact resistant finishes were essential.
Product supplied
CS Acrovyn was specified for the project as it is designed for busy interiors experiencing high levels of wear and tear. The range includes a choice of options to match specific protection requirements and was perfect for refurbishing the lift interiors.
Each lift design, prepared by ArtCare, features different colours and a distinct theme – Nursing, Science and Innovation, Food, Children, Celebrations, and the History of Salisbury District Hospital.
Old photos from hospital archives were used in imaginative collages accompanied by text descriptions to identify development milestones in the six areas. The bespoke artwork was incorporated into CS Acrovyn by Design, a durable, wipe-clean wall covering which protects both the wall and the image from scuffs and abrasion.
In addition, 2mm Acrovyn Sheet in complementary colours was applied to the rest of the wall areas to provide a highly durable and easy to clean surface finish. The impact protection material is textured and through-coloured to hide bumps and scratches effectively.
Outcome
By using CS Acrovyn by Design, the lifts have the added benefit of making Salisbury Hospital's history collection accessible to everyone, providing interest for patients and staff.
Related entries
Acrovyn by Design® wall panels allow internal walls to be decorated with bespoke graphics. They also offer wall / surface protection. The panels can incorporate high quality photographs, patterns, signage, branding or custom graphics. They are used to create soothing and relaxing interiors in healthcare environments, bright and stimulating...

Product, 27 October 2016

Acrovyn® Sheet is an aesthetic and protective wall covering for locations where a building is likely to suffer from impact damage. It is versatile and robust and can be used simply and effectively on walls or doors. It can also be easily cut, formed and shaped to allow the creation of unique designs: through-colour product; impact and abrasion...

Product, 28 October 2016

CS Acrovyn® combined crashrails and handrails are elegant and ergonomically designed. They provide impact protection in circulation routes, whilst also affording pedestrian support with the rounded top section. Optional bracket stand-offs are available, as well as anti-ligature options. All combined hand/crash rails are available in colours from...

Product, 27 October 2016
Also by Construction Specialties
More projects on BUILDING DESIGN
Construction Specialties address and contact details
Construction Specialties (UK) Ltd
1010 Westcott Venture Park
Westcott
Aylesbury
HP18 0XB
Tel: 01296 652800
Fax: 01296 652888
View on map