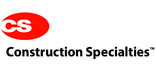 Sector
Education

Project type
New build

Services provided
Product manufacture
Product supply

Year completed
2017

Project location
South West England

Client
Bristol University

Products used
Wallglaze - Armourglaze and Wallflex high performance coatings

Context
The basement laboratories of the Bristol Life Sciences building at the University of Bristol required chemically resistant, durable coatings to ensure the strict hygiene and cleaning regimes required within a laboratory could be maintained, without the risk of damage or degradation to the wall surfaces.
Product used
CS Wallglaze performance coatings were specified for the walls and ceilings of laboratory areas to ensure long life performance. The range offers systems with various levels of chemical resistance to suit all containment level requirements.
The two coatings selected for the Bristol Life Sciences were:
Armourglaze, a tough, impervious solventborne polyurethane coating which lends itself to aggressive chemical environments such as Cat 3 & 4 ACDP laboratories and will withstand rigorous cleaning with fumigants, peroxides and otehr aggressive chemical cleaners
Wallflex, a versatile and flexible solvent free performance coating, suitable for use in both dry & wet environments, often used in Cat 3 ACDP laboratories
Outcome
The walls & ceilings of laboratory areas have now a very durable and easy to maintain finish, which will cope with regular cleaning without any degradation to surface or performance. CS Wallglaze systems can be expected to last up to 15 years, after this time the original system performance can be fully restored with the application of just topcoats.
Related entries
CS Wallflex®, part of the Wallglaze range, is a high-performance, versatile hygienic coating. It is 99.5% solvent free and very low odour. The system offers high resilience to chemicals, scrubbing and abrasions, as well as anti-microbial properties. Typical applications: operating theatres; canteens; kitchens; swimming pool halls and...

Product, 28 November 2017

One of the toughest polyurethane coating system available, Armourglaze™, from the Wallglaze range, will withstand rigorous cleaning with fumigants, peroxides and other aggressive chemical cleaners. CS Armourglaze™ is highly durable, abrasion resistant and anti-microbial, making it suitable for use in cutting-edge research laboratory conditions as...

Product, 28 November 2017
More projects by Construction Specialties
View all
Also by Construction Specialties
More projects on BUILDING DESIGN
Construction Specialties address and contact details
Construction Specialties (UK) Ltd
1010 Westcott Venture Park
Westcott
Aylesbury
HP18 0XB
Tel: 01296 652800
Fax: 01296 652888
View on map