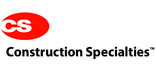 Sector
Healthcare

Services provided
Product / system manufacture
Product / system supply
Installation

Year completed
2017

Project location
West Midlands

Client
Tameside and Glossop Integrated Care

Consultant
IBI Group

Products used
Oak handrail and Acrovyn wall protection

Context
The Tameside Macmillan Unit offers treatment and support services for Tameside and Glossop residents diagnosed with cancer. Despite the need for a non-clinical feel, the facility needed to incorporate durable finishes that would be easy to clean and maintain.
Products supplied
CS Acrovyn wall protection solutions were specified for the waiting areas, clinical areas and the disposal hold.
In public access areas requiring support for frail patients, CS supplied its stylish HRWS6C timber handrail in oak, with stainless steel brackets and end caps. The handrail was formed into a curve to fit the line of the walls.
Acrovyn crashrails and corner guards were also installed in the waiting areas and some clinical areas, offering heavy-duty protection for the walls and corners. CS Acrovyn Textured sheet was supplied for the disposal hold area, to protect the full height of the walls from bumps and scrapes from trolleys and bins.
All products were installed by Conspec Contracts, the company's in-house installation team.
Outcome
The interior protection package from CS allows the Tameside Macmillan Unit to care for its cancer patients in a calming, non-clinical environment, without the worry of impact damage and high maintenance costs.
Related entries
SCR80M crashrails feature a curved Acrovyn® cover over a continuous aluminium retainer providing extensive impact protection: acrovyn cover over continuous aluminium retainer; free-floating design flexes on impact; continuous shock-absorbing bumper cushion for increased impact protection; three mounting options for varying stand-offs; acrovyn end...

Product, 27 October 2016

CS Acrovyn® light-duty timber handrails are ideal for entrances and cirulation areas. BS 8300:2001 and Approved Document M compliant, they offer a luxury feel and natural look. Available in Ash, White Oak, Beech or Maple, they feature quality stainless steel accessories and sturdy brackets....

Product, 28 October 2016

Acrovyn® corner guards protect vulnerable, external corners against damage in busy buildings. Effective and stylish, they are provided in various angles and heights. Acrovyn® corner guards are available in models that flex under impact, as well as unusual angles, economy models and clear versions....

Product, 27 October 2016
More projects by Construction Specialties
View all
Also by Construction Specialties
More projects on BUILDING DESIGN
Construction Specialties address and contact details
Construction Specialties (UK) Ltd
1010 Westcott Venture Park
Westcott
Aylesbury
HP18 0XB
Tel: 01296 652800
Fax: 01296 652888
View on map