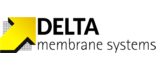 12 October 2017
Delta Membrane Systems Ltd has launched a new range of gas membranes for protection against dangerous gases and chemicals on brownfield sites and other contaminated areas.
Brownfield land has previously been used for commercial or industrial purposes with suspected or known contamination (such as pollution or soil contamination) or land which has been in close proximity to pollution, hazardous waste or soil contamination.
In April 2017 the Government pledged to unlock brownfield land to accommodate the UK housing shortage. Local authorities across the UK under new legislation now have to produce and maintain up-to-date, publicly available registers of brownfield sites available for housing locally. These new registers will help housebuilders identify suitable brownfield sites instantly, therefore unlocking land for thousands of new homes.
Delta Membrane Systems' new range of gas membranes, the MemTech Gas Protection range, are BBA approved and work in compliance with Building Standards (BS8485:2015, BRE 211.2015, CIRIA 665, CIRIA 735, CIRIA 748 and NHBC Standards) suitable for protection against dangerous gases and chemicals when building on brownfield and contaminated sites
The MemTech gas membranes work alongside Delta Membrane waterproofing / damp-proofing membranes offering complete reassurance for clients.
Related entries
More product news by Delta Membrane Systems
View all
Also by Delta Membrane Systems
Delta Membrane Systems address and contact details
Delta Membrane Systems Ltd
DELTA House
Merlin Way
North Weald
Epping
CM16 6HR
Tel: 01992 523523
Fax: 01992 523250
View on map