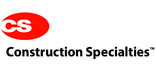 Sector
Healthcare

Project type
New build

Services provided
Product / system manufacture
Product / system supply

Project location
London

Client
Francis Crick Institute

Products used
CS Armourglaze High Performance Wall & Ceiling Coating

Context
The new, state-of-the-art Francis Crick Institute in London is one of the largest biomedical research facilities of its kind. The Institute incorporates a range of grades of laboratories to enable studies on organisms falling under different hazard groups.
When deciding on wall and ceiling finishes for high containment laboratories, the architects were looking for a tried and tested solution that would withstand the Institute's demanding conditions of working pressures, negative pressures and stringent cleaning regimes involving fumigation with formaldehyde.
Product supplied
CS Armourglaze™ high-performance coating system with heavy-duty fibreglass reinforcement (FG Heavy) was selected for those areas, due to its exceptional durability and resilience to a wide range of chemicals.
This two-pack, solvent-based polyurethane coating creates a tough and extremely durable finish, proven to withstand rigorous regular cleaning with strong chemicals without any degradation to surface or performance. The addition of FG Heavy, further enhances the coating's resistance to extreme pressure or temperature variations, as well as impact damage.
Specified in an off-white RAL 9010 colour with a gloss finish, Armourglaze™ creates an impermeable, tile-like surface, which can be expected to last for 10-15 years with minimal maintenance.
Related entries
One of the toughest polyurethane coating system available, Armourglaze™, from the Wallglaze range, will withstand rigorous cleaning with fumigants, peroxides and other aggressive chemical cleaners. CS Armourglaze™ is highly durable, abrasion resistant and anti-microbial, making it suitable for use in cutting-edge research laboratory conditions as...

Product, 28 November 2017
Also by Construction Specialties
Construction Specialties address and contact details
Construction Specialties (UK) Ltd
1010 Westcott Venture Park
Westcott
Aylesbury
HP18 0XB
Tel: 01296 652800
Fax: 01296 652888
View on map