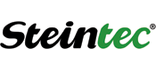 Weiss FT PLUS enhances the colour of natural stone and concrete surfaces, giving them a consistent 'wet look' during wet and dry conditions. Its water-based formulation impregnates and protects surfaces against staining by grease, oil, fast food, tyres and dirt.
FT PLUS forms a transparent sub-surface layer that reflects light in a way that masks the different appearance of wet and dry surfaces. This layer is also highly dirt and oil repellant. Paving and surfaces have an enhanced appearance that is also easier and more cost effective to clean.
Enhanced and more consistent colouration
Long-term effectiveness
Surfaces easier to keep clean
Slip / skid resistance of impregnated surfaces unaffected
Water-based, no waxes, silicone or resins
Available in 1, 5 and 10 litre plastic bottles
Surfaces impregnated with FT PLUS remain vapour permeable, and as a result show none of the patches, blistering or discolouration that often arises with silicone / siloxane and resin-based sealers.
Applied to dry materials, treated surfaces may be walked upon after 4–6 hours. Full protection develops in 2–4 days.
Related entries
More cleaning materials by Steintec
View all
Also by Steintec
Steintec address and contact details
tuffbau Ltd
1 Northwick Road
Canvey Island
SS8 0PU
Tel: 020 3598 9800
View on map